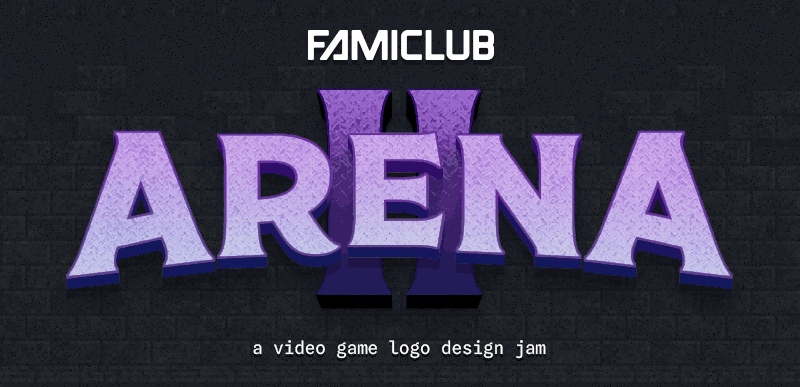 Famiclub Arena is a creative, non-competitive, video game logo design jam focused on a single fictional topic.
If you missed it, check out the first Famiclub Arena jam
here!
The topic for Famiclub Arena II will be:
Fictional Consoles!
Here's how it works:
Registration for the Arena will be open until

July 31

.
Post in the thread below with your suggested fictional

video game console name

.
When registration closes, the console name will be chosen at random from the submitted suggestions.
Each entrant will be randomly assigned a specific

platform manufacturer

(Sony, Nintendo, SEGA, Atari, and so on!)
Jam!
Post your entry in this thread

before the end of August

. (or whenever you finish. it's all good!.)
It's up to you whether you want to design a logo, or a box or flyer artwork, or a game cover or case!
Also, if you'd prefer to create your own manufacturer instead of designing for an existing company, then that's cool too!
So: post in this thread with 'I'm in!' or something similar if you'd like to join in, and suggest a video game platform name if you'd like too! (I won't stop you from submitting more than one either)
PS: Please help our little community grow by telling your friends about Famiclub, and sharing the jam to encourage others to join!