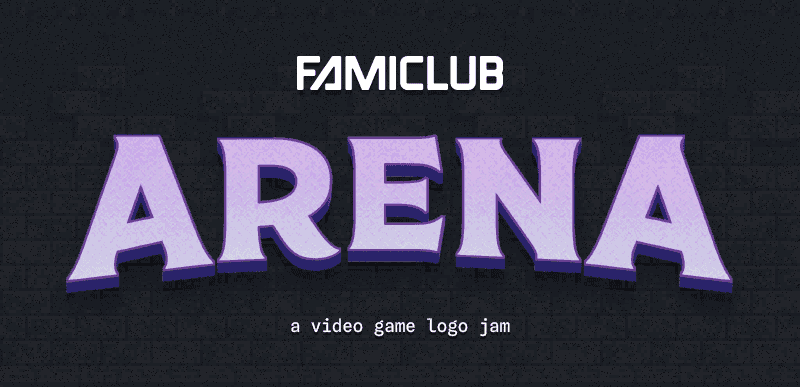 Famiclub Arena is a creative, non-competitive, video game logo design jam focused on a singular fictional game.
This will be the first in an ongoing series of casual design jams for Famiclub members. If you have any ideas for future jams, let us know!
The Famiclub Arena jam will go something like this:
Sign-ups for the Arena will be open for 1 week.
Post in the thread below with your suggested fictional video game title. Try to think of something creative or interesting that could apply to a video game from any platform or era, and isn't a title that is already a popular game or franchise.
When sign-ups close, the game title will be chosen at random from the submitted titles.
Each entrant will be randomly assigned a specific game platform (PC, PSP, Game Boy Color, SEGA CD, and so on!)
Jam! Entries should be posted in the Arena thread within 2 weeks of the jam starting. (or y'know, whenever you finish. we're all busy.)
It's up to you whether you want to design just a logo, or a cartridge or media artwork, or a game cover or case! It's all good!
Sign-up for Famiclub Arena will close on Friday 26 May.
and then the jam will begin next weekend!
Leave any questions or feedback in the thread also. If there are any issues, we can refine the format as we go!
Thanks again for being part of Famiclub
PS: Please help our little community grow by telling your friends about Famiclub, and encouraging them to join the jam! <3